Selenium Basic Course
Hi Testers, how are you?
It is with great joy that I come here to promote my first course on Selenium in the largest platform of online courses, to Udemy.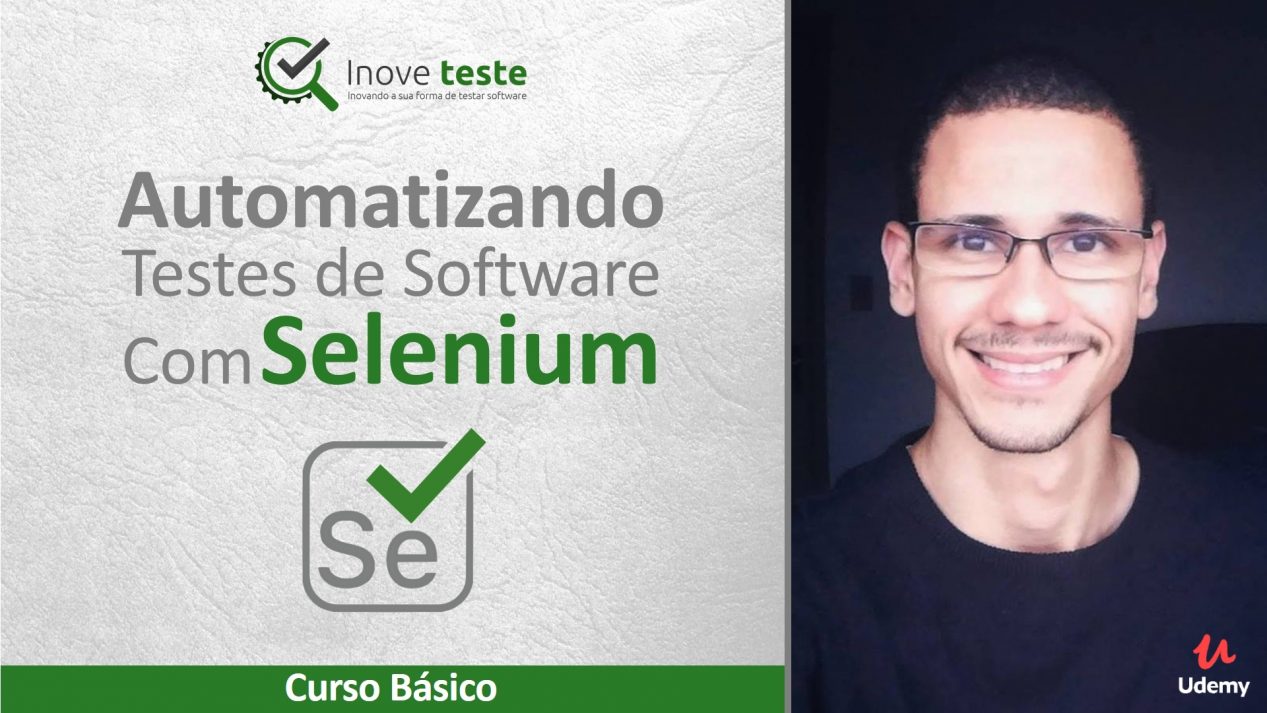 The course was designed to help thousands of software quality professionals learn test automation in the simplest possible way, not requiring programming experience. It is also ideal for freelance developers who want to automate the regression tests of their web projects, thus guaranteeing the delivery of higher quality versions.
There are 26 videotapes distributed in 7 chapters and on demand of 4 hours in total. It has numerous practical exercises accompanied by materials of support. And since this is not enough, you still have lifetime access to the course (you can access classes on your cell phone and / or TV) and the right to issue the certificate of completion.
And do you know how much you're going to pay to get access to all of this? For less than $ 13.50. That's what you read! In partnership with Udemy, I am guaranteeing for you, a discount of at least 75% of the value of the course. Promotion while the coupons last. Enjoy!
DO YOU WANT TO INNOVATE YOUR WAY TO TEST SOFTWARE? IF YES, CLICK THE BUTTON BELOW: